Advantages of RHCE Certification Training Course In Indore
₹ 2,50,000+
Average Salary per Annum in India
$ 50,000
Average Salary per Annum in USA
15,00,000
Job Vacancies across the world
1,00,000
RED HAT RHCE Certified Engineers in the world and the demand is increasing day by day
WHY CHOOSE RHCE CERTIFICATION TRAINING COURSE IN INDORE
Red Hat offers you a successful career with this certification training of RHCE (Red Hat Certified System Engineer). You will be entering the IT sector with full confidence of working on the installation and configuration of Linux Operating system in your company. Earlier RHCE was limited to the Server part but now it has been updated to automation for which ANSIBLE comes into play.With Red Hat RHCE certification training program in Indore, you can give your career a head start and are not locked with only one sector of information technology, you get chance to work in different sectors like healthcare companies, Airlines and also in commercial banks.  You will be able to deploy, manage and support the infrastructure and also be able to do automatization.  
Register Now
Hiring Partners
We are globally connected with the top IT companies
We are connected with companies with different industries across the nation. Our dedicated placement cell is constantly striving to get more companies on-board
About RHCE Certification Training Course
Red Hat Enterprise Linux is an open source, easy-to-use and highly secured operating system to provide flexible and stable foundation for all IT work pressure and deployment. Red Hat launched its certification RHCE by which you can easily enter into the Linux OS world. With RHCE certification training in Indore, you will have your doors opened for the IT sector to step into and take over.  An RHCE certification is earned by giving a Red Hat Certified Engineer (RHCE) exam. The exam is for 3.5 hours and in order to get RHCE (EX300) certified, the candidate must already have earned RHCSA (EX 200).
RHCE Certification Training Course Overview
| | | |
| --- | --- | --- |
| Tracks | Regular Track | Full Day (Fast Track) |
| Training Duration | 60 hours | 60 hours |
| Training Days | 30 days | 7 days |
Overview of Ansible



Installing Ansible
Building an Ansible Inventory



Managing Ansible Configuration Files
Running Ad Hoc Commands
Writing and Running Playbooks



Implementing Multiple Plays
Managing Variables



Managing Secrets

Managing Facts
Writing Loops and Conditional Tasks



Implementing Handlers

Handling Task Failure
Modifying and Copying Files to Hosts



Deploying Custom Files with Jinja2 Templates
Selecting Hosts with Host Patterns

Managing Dynamic Inventories

Configuring Parallelism

Including and Importing Files
Describing Role Structure



Creating Roles
Deploying Roles with Ansible Galaxy
Reusing Content with System Roles
•Troubleshooting Playbooks


•Troubleshooting Ansible Managed Hosts
Introduction to Automating Linux Administration Tasks

Managing Software and Subscriptions

Managing Users and Authentication

Managing the Boot Process and Scheduled Processes
Managing Storage
Candidate would earn the certificate of Red Hat Certified Engineer Ex300(RHCE) which is valid for up to 3 years and can be updated. Every candidate has it's own unique certification id and number which is globally accredited.
Linux System Admin:
You will be managing and monitoring the installed RedHat Linux OS and its infrastructure. You will be responsible for installation, configuration and managing the whole linux OS systems in the organization.
Linux Technical Support:
You will have the opportunity to handle the services that a company provides to users of technology products or services.That means a Linux tech support person provides help regarding specific problems with RedHat linux OS that one faces.
Devops Ansible Engineer:
An engineer who is responsible for managing with engineering and operation teams across the organization to produce and troubleshoot issues. A devops engineer is responsible for automation for deployment, management and visibility of services.
System Engineer :
You will be managing and monitoring the installed Redhat Linux OS and its infrastructure. You will be responsible for installation , configuration and managing the whole Linux OS systems in the organization.
Placement Assistance
Live Project Assessment
Lifetime Career Support
Lifetime Training Membership (Candidate can join same course again for purpose of revision and update at free of cost at our any center in India or you can solve your query by online help)
RHCSA & RHCE Exam Scenario Based Preparation Included IN Training
Enrollment For RHCE
OUR ALUMNI ACHIEVEMENTS
What world is talking about us

Aayush Goyal
After studying at GRRAS for more than 2months, I certainly felt that the environment which GRRAS provides is wonderful for students. Every-one is friendly and co-operative. I have never seen such an environment anywhere else. All the trainers are ready to help students anytime. The training helped me to crack my interview at ACCENTURE as they asked me some technical questions related to LINUX which I was able to answer in a shot because of this training. I feel grateful for being a part of GRRAS FAMILY. I heartily thank GRRAS for their tremendous support.

Rohit Jain
My name is Rohit Jain & I am from Agra & I have completed my MCA from Bundelkhand University, Jhansi. I have joined GRRAS 6 months ago for job oriented program. When I completed my MCA I realized that competition is very tough in market & it was very difficult to get a good job. When I joined GRRAS, I regained confident in myself before leaving this institute, as promises that I will get a good job in my hands. Currently I am working in Data Infosys Company as a Linux System Administrator. I would like to thank everyone for making me who I am and I would like to express my gratitude all team members of GRRAS.

Deepak Khandelwal
Hi! My name is Deepak Khandelwal, I belongs to Agra & completed my M.C.A from Bundelkhand University, Jhansi. I joined GRRAS from 6 months earlier & I see the atmosphere is very good & the experience was also good. I learnt new things from GRRAS & got a new opportunity like AWS, Openstack, Cloud computing & from security purpose I learnt many things, currently I am placed in Mobzway Technology & I would like to thanks to all GRRAS team Members for better guidance & support

Kunal Adlakha
I am Kunal and I am from Indore. I enrolled into the Job Oriented Program at GRRAS and it was an enthralling experience as I got to witness and learn all the updated technologies in the market which not only empowered my vision but also enhanced my skill set. Currently I am working with GIP Technologies as a Linux System Administrator and I just don't feel like it's my first job as GRRAS already made me familiar with the job culture environment. I would like to thank all the faculties and team members of GRRAS for bringing out the best in me.

Ritu Jani
I have taken training from Grras Solution Pvt Ltd., Ahemedabad for PHP. I am so much thankful to Grras Institute and all its faculty members for giving me kind and humble response at any stage of training. I am so lucky that I got training in Grras Solutions and I got my desired job in MNC company named as BrainVire Infotech Pvt Ltd, Ahemedabad. I would like to give a very special thanks to Naresh Sir for guiding me in details for every topics in the best way and studying me till I got clear understanding related to any topic. I strongly believe that if you want something and if you will try hard with proper guidance then nothing can stop you to achieve your goals in life. Once again thank you so much Grras Solution, its team and Naresh Sir ☺☺

Anuj Upadhyay
My name is Anuj Upadhyay . I have completed my MSC-IT from Subodh college . I joined GRRAS in the year 2018 and that was my turning point in my life . And especially Rajat sir , he guided me and supported me , showed me the path towards my success . He was unbiased throughout my whole journey and gudied me on all my ups and downs. I learnt LINUX , PYTHON and CLOUD technologies there and with the support and guidance of Rajat Sir, i got placed in CELEBEL TECHNOLOGIES and doing Automation of a vertical of RELIANCE and moving it on the cloud .

Rohan Tiwari
I joined GRRAS in the year 2015 after completing my Btech from ACEIT,Jaipur . I opted for the course of RHCE and from there my journey in the world of Linux started with guidance from their trained teachers , Gaurav sir and Rajat sir I was able to complete RHCSA and RHCE . However that was just the beginning as I opted for further certifications over one year period of time .I completed four more courses including COE in Openstack ,Virtualisation , Hybrid Cloud Storage and Server Hardening . I would recommend anyone who wants to learn Linux and other Expertise modules , then choose GRRAS . Now I am working as a CLOUDOPS ENGINEER in NUTANIX which couldnt have been possible without teachers in GRRAS and the knowledge they shared with me .

Alin parashar
Hi My name is Alin Parashar and I am currently working in DeCurtis Software Solutions Pvt. Ltd. as DevOps and Network Engineer. Initially, I heard about linux but was not aware how can it push you on a high level in your career. I met Ravi Saraswat sir who guided me on how I can enter in Linux field and what are its advantages. The first impression from him literally clarifies my all doubts about how dedicated and knowledgeable he is in this field. That made me confident enough to be a part of this Institute. I started with RHCSA and later completed RHCE , Now when you are working on your technical skills , you also have to work on your personality and other important perspectives because this makes you even better ,so I got softskills classes here . I really want to thank GRRAS for the guidance and support, supporting me in every aspect of this amazing journey.

Vishvjeet Grewal
My name is Vishvjeet Grewal. I joined Grass in 2016 after completing by B.tech in computer science. Grras has really been a stepping stone in my ongoing career in Linux, It helped me with my goals of becoming a platform operations engineer in Akamai technologies Bangalore. GRRAS has provided me a excellent platform to the world of open source and I will recommend everyone who is interested in doing RHCSA and RHCE certifications or even in learning AWS, Python or cloud computing to do it only from GRRAS. All the professors and trainers did a great job and helped me ultimately excel in the field of Linux
Job Oriented Program
Our Job Oriented Program is one of a kind and a unique program that offers you 100% job guarantee right after completing the certification program and training with us. It is one of our renowned programs for producing job ready and experienced candidates with apt technical and soft skill knowledge demanded in the prompt evolving IT and digital industries.
Apply Now
Our Team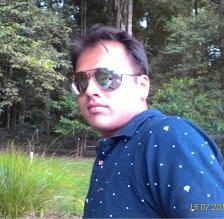 Akhilesh Jain
10+ Years Experience B.Tech, AWS-CSA, RHCE & RHCSS Expertise in Network Security & AWS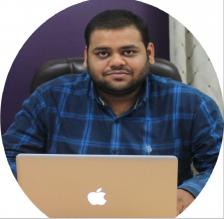 Rajat Goyal
10+ Years Experience B.Tech, RHCE, RHCSS, Cloud Certified Expertise in Linux, Cloud & Scripting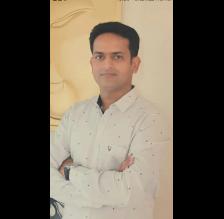 Ravi Sarswat
10+ Years Experience MCA, RHCE, RHCVAExpertise in Linux & Virtualization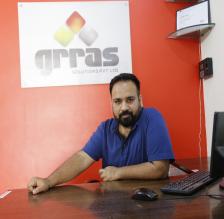 Gaurav Saluja
10+ Years Experience B.Tech, RHCA-Level5, RHCDS, RHCSS, RHCVA, RHCE Expertise in Linux Troubleshooting & Tuning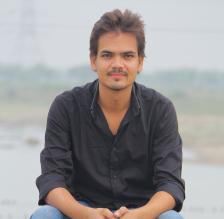 Sachin Yadav
5+ Years Experience B.Tech, RHCE, Python Certified Expertise in R & Python ,Data science & Artificial Intelligence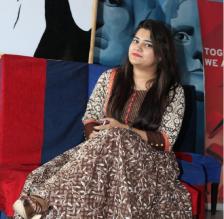 Nidhi Sharma
4+ Years ExperienceMBA, Career CounselorExpertise in Career Counselling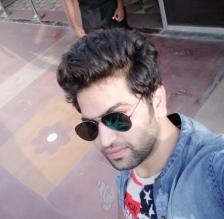 Pawan Khatri
4+ Years Experience MCA, Career Counselor Expertise in Soft Skills Training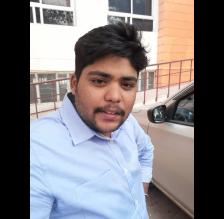 Nikhil Maheshwari
2.5 + years ExperienceB.Tech, RHCSA ,RHCEExpertise in Redhat Linux &Cloud computing(AWS)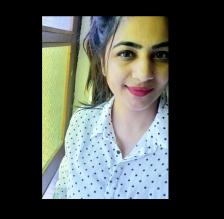 Nidhi Singh Choudhary
4+Years Experience B.Tech , BDM , Softskills TrainerExpertise in Career Counselling and Softskills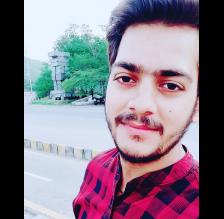 Kushal Samota
3+years ExperienceB.Tech. Expertise in Redhat Linux, Ansible,DevOps,Docker ,Cloud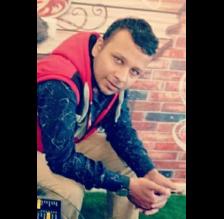 Shahrukh Khan
2+ years experienceB.Tech, Rhcsa,Rhce, Ansible,AWSExpertise in Linux,AWS And Ansible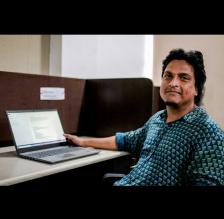 Naveen Singh
15+ years experienceExpertise in Softskill and communication training,BPO training,IELTS &TOEFLManager-Placement and company tie ups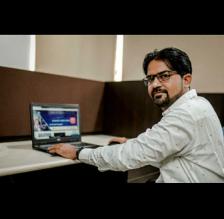 Vijender Kumawat
9+ years experienceM.tech, B.techExpertise in Digital Marketing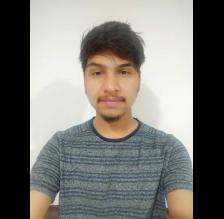 Ravi Swami
2+ years experienceB.Tech, Rhcsa,Rhce, Ansible,AWSExpertise in Linux,AWS And Ansible, Python MySQL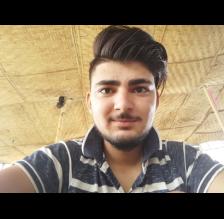 Rupesh Saini
BCA RHCSA, RHCE, Experties in Ansible Automation, RHCVA, Red Hat Enterprise Linux Diagnostics and Troubleshooting, Docker, Kubernetes, OpenShift, Server Security, CompTIA A+,CompTIA N+, CSCU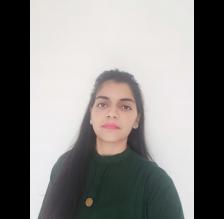 Jyoti Gautam
3 years experienceMCA Expertise in RHCSA, RHCE, AWS, Azure, GCP, Docker & container, K8, Openstack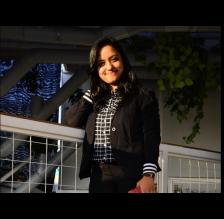 Simran Grover
3 Years ExperienceB.TechExpertise in Python, Web Design(html,css,bs), Web Development, Data Science, Machine Learning, Data Analytics, Big Data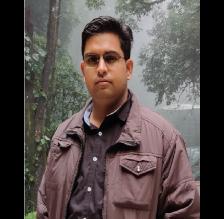 Mayank Sharma
1.5 Years ExperienceB.TechExpertise in AWS, Azure, RHCSA, RHCE, Sys-Admin, Office365, Logic Monitor
1 Year Diploma Program
Absolutely FREE & 100% JOB GUARANTEE
Get training on Linux, Ansible, Devops ,Python , Networking , AWS and Openstack Cloud by Certified Trainers at GRRAS. You would be able to get the best training along with the interview preparation in this course module .
Get Started