Advantages of Salesforce Certification Training Course
₹ 2,50,000+
Average Salary per Annum in India
$ 50,000
Average Salary per Annum in USA
15,00,000
Job Vacancies across the world
15,00,000
15,00,000 Salesforce Engineers in the world and the demand is increasing day by day
Why Salesforce Admin and Development Program?
There are endless possibilities and opportunities in the Salesforce world. Whether you choose to become a Salesforce Administrator or a Salesforce Developer, your future is going to look much brighter with the right training and certification course. While the line between a Salesforce admin and dev is blurry, there is still a distinction you should know about.A Salesforce administrator acts as a link between technology and business. Their job is to administer and manage a Salesforce organization and know it inside out. They have the knowledge and power to make minor declarative changes, along with managing releases into production.A Salesforce developer's job is to build functionality by employing tools such as Visualforce and Apex. Additionally, they use frameworks such as Lightning Components.Choosing either of these will offer you a chance to have a great career. Whether you move along with Salesforce administration training or Salesforce development training, your future is going to be secure. Choosing this training course will open the world to your benefit.
Register Now
Hiring Partners
We are globally connected with the top IT companies
We are connected with companies with different industries across the nation. Our dedicated placement cell is constantly striving to get more companies on-board
About Salesforce Admin and Development Training Program
Success in the tech world comes as a direct relation to your trainings and certifications. The main thing is to get your training from a reliable institute. With Grras Solutions' Salesforce Administration & Development course, you are sure to find success in the field.This Salesforce Administration and Development training and certification program is designed by industry professionals. Their experience and expertise has played a huge role in giving direction to this program. The aim of the course is to ensure you gain enough proficiency in all significant techniques and modules. Ultimately, we intend to help you land the job of your dreams and rise the ladder of success in this domain.At Grras Solutions, you are presented with the opportunity to learn from experts. Additionally, working on live projects will give you a heightened sense of skills and knowledge.
About Salesforce Course
Tracks
Regular Track
Full Day(Fast Track)
Training Duration
4 Months
60 Days
Training Days
60 days
15 days
What is Cloud?
What is Cloud Computing?
Cloud Computing Architecture
Deployment Model of Cloud
Cloud Computing Services
Difference between Iaas, Paas, Saas
What is Salesforce(Who, When, What), Why Salesforce
CRM - Meaning and Uses
What are some more CRMs apart from Salesforce
Salesforce Growth Over the years
Fields in Salesforce
Salesforce Architecture
Benefits of Salesforce
Setup Salesforce Org
Various types of clouds are offered by Salesforce (Sales, Service, CPQ, Marketing, Health, Media etc)
Types of Environments
Characteristics of an Environment
Objects (Standard / Custom)
Apps (Standard / Custom)
Tabs
Fields - Standard, Custom, (With Compound fields)
Field Sets
Formula Fields (With Advance Examples)
Rollup Summary Fields (With Limitations)
Global Picklist
Lookup Filter
Schema Builder
Types Of Relationships (Lookup, Master Detail, Self, Many-to-Many with junction object)
Validation Rules
Button, Links & Actions
Action Override (can be covered later when advanced topics are covered)
Creating Records with Actions
Company Information
System Model & Layers
Login IP Ranges, Login IP Hours, Password Policies
User Administration
Object Level Security
Field Level Security
Record Level Security
Profiles
Permission Sets
Permission Set Groups
Session-based permission sets
Sharing Rules
Restriction Rules
Public Group
Queue
Diff b/w public group and queue
Role Hierarchy
Workflow Rules (deprecated) - No longer supported
Process Builder - Less used now, migrate to flows
Flows (Record Triggered, Auto-Launched, Screen Flows, Scheduled Flows)
Limitations of Flows and need for trigger
Fault Path/Error handling in Flows
Sub-Flows
Approval Process
Web-To-Lead Form
Web to case
Sales Cloud and Processes
Sales Path
Accounts and Contacts Management
Opportunities
Lead Conversion, fields mapping
Tasks, Events & Activities
Case Management
Automation – Assignment Rules, Escalation Rules
Introduction to Development
Tools For Development
What is Apex?
Primitive Data Types
Variables and Constants
Create a Custom Object
Adding an Apex Class
Apex Governor Limit
Collection [Lists, Sets and Maps]
Data Types
Expression and Operators
Assignment Statements
Conditional Statements
Switch Statements
Loops
Class Variable
Class Methods
DML Statements
CRUD Operations in DML
Accessing Subjects Fields
SOQL Basics
SOQL Vs SOSL
How to Write SOQL in APEX
SOQL Return Types
Parent to Child SOQL Vice versa
SOQL Functions
Governor limits
Understanding Triggers
Writing Trigger
Types of Apex Triggers
Trigger Order of Execution
Best Practice for APEX Triggers
Trigger Frameworks
Writing Test classes with minimum 85% coverage
Introduction to Async Apex
Future Apex
Queueable Apex
Schedulable Apex
Batch Apex
Understanding Integrations
What are connected Apps
Named Credentials
Remote site settings
Salesforce to 3rd party integration(data from other platform to salesforce)
3rd party integration with Salesforce (data from SF to other platform)
Apex to integrate APIs, make callouts
Test classes for apex (which has integration code)
Introduction to Aura
Understanding the Bundle & use of all the files in the bundle
Create a basic aura component
Events in Aura
Call Apex from Aura
Introduction to LWC
Installing VS Code
Connect VS code to Salesforce Org
Decorators in LWC
Parent to child communication in LWC
Child to Parent Communication in LWC
Create a component in LWC
Attribute binding
Retrieve data from Apex using LWC
Understanding Wire, track, api methods
Error handling in LWC
Introduction to SLDS
Using SLDS in LWC
Lightning data-table
Lightning-record-form
Lightning-record-edit-form
Lightning-record-view-form
Help in writing a creative resume
Interview questions will be provided
1-2 rounds of demo interviews to give confidence to the candidates
The candidate needs to create a project by own and demonstrate in the class, last 2-3 weeks shall be utilised to prepare the candidate for the interview readiness with questions.
Salesforce Project Manager:
A Salesforce project manager oversees the implementation of Salesforce projects from start to finish. They work with stakeholders to define project scope, create timelines and budgets, and manage resources.
Salesforce Consultant:
A Salesforce consultant provides guidance to organizations on how to use Salesforce to improve their business processes. They work with stakeholders to identify requirements, design solutions, and implement changes.
Salesforce Developer:
 A Salesforce developer is responsible for customizing the Salesforce platform by building custom objects, creating workflows, and developing custom code. They also amalgamate Salesforce with other systems and manage data transfer.
Salesforce Administrator:
A Salesforce administrator is responsible for managing and configuring the Salesforce platform to meet the requirements of the company. They create and manage user accounts, maintain data quality, create reports and dashboards, and troubleshoot issues.
Salesforce Software System Engineer:
The CRM software system engineer is responsible for the development and business process within the salesforce. Execute Innovative solutions for modern sales ideas for organizations.
Salesforce Analyst:
Salesforce Analyst is responsible to improve the business process to analyze business challenges & produce data-driven solutions.
Placement Assistance
Live Project Assessment
Lifetime Career Support
Lifetime Training Membership (Candidate can join same course again for purpose of revision and update at free of cost at our any center in India or you can solve your query by online help)
Exam Scenario Preparation Included In Training(CKA, DCA and Ansible)
Enrollment For Salesforce Course
OUR ALUMNI ACHIEVEMENTS
What world is talking about us

Aayush Goyal
After studying at GRRAS for more than 2months, I certainly felt that the environment which GRRAS provides is wonderful for students. Every-one is friendly and co-operative. I have never seen such an environment anywhere else. All the trainers are ready to help students anytime. The training helped me to crack my interview at ACCENTURE as they asked me some technical questions related to LINUX which I was able to answer in a shot because of this training. I feel grateful for being a part of GRRAS FAMILY. I heartily thank GRRAS for their tremendous support.

Rohit Jain
My name is Rohit Jain & I am from Agra & I have completed my MCA from Bundelkhand University, Jhansi. I have joined GRRAS 6 months ago for job oriented program. When I completed my MCA I realized that competition is very tough in market & it was very difficult to get a good job. When I joined GRRAS, I regained confident in myself before leaving this institute, as promises that I will get a good job in my hands. Currently I am working in Data Infosys Company as a Linux System Administrator. I would like to thank everyone for making me who I am and I would like to express my gratitude all team members of GRRAS.

Deepak Khandelwal
Hi! My name is Deepak Khandelwal, I belongs to Agra & completed my M.C.A from Bundelkhand University, Jhansi. I joined GRRAS from 6 months earlier & I see the atmosphere is very good & the experience was also good. I learnt new things from GRRAS & got a new opportunity like AWS, Openstack, Cloud computing & from security purpose I learnt many things, currently I am placed in Mobzway Technology & I would like to thanks to all GRRAS team Members for better guidance & support

Kunal Adlakha
I am Kunal and I am from Indore. I enrolled into the Job Oriented Program at GRRAS and it was an enthralling experience as I got to witness and learn all the updated technologies in the market which not only empowered my vision but also enhanced my skill set. Currently I am working with GIP Technologies as a Linux System Administrator and I just don't feel like it's my first job as GRRAS already made me familiar with the job culture environment. I would like to thank all the faculties and team members of GRRAS for bringing out the best in me.

Ritu Jani
I have taken training from Grras Solution Pvt Ltd., Ahemedabad for PHP. I am so much thankful to Grras Institute and all its faculty members for giving me kind and humble response at any stage of training. I am so lucky that I got training in Grras Solutions and I got my desired job in MNC company named as BrainVire Infotech Pvt Ltd, Ahemedabad. I would like to give a very special thanks to Naresh Sir for guiding me in details for every topics in the best way and studying me till I got clear understanding related to any topic. I strongly believe that if you want something and if you will try hard with proper guidance then nothing can stop you to achieve your goals in life. Once again thank you so much Grras Solution, its team and Naresh Sir ☺☺

Anuj Upadhyay
My name is Anuj Upadhyay . I have completed my MSC-IT from Subodh college . I joined GRRAS in the year 2018 and that was my turning point in my life . And especially Rajat sir , he guided me and supported me , showed me the path towards my success . He was unbiased throughout my whole journey and gudied me on all my ups and downs. I learnt LINUX , PYTHON and CLOUD technologies there and with the support and guidance of Rajat Sir, i got placed in CELEBEL TECHNOLOGIES and doing Automation of a vertical of RELIANCE and moving it on the cloud .

Rohan Tiwari
I joined GRRAS in the year 2015 after completing my Btech from ACEIT,Jaipur . I opted for the course of RHCE and from there my journey in the world of Linux started with guidance from their trained teachers , Gaurav sir and Rajat sir I was able to complete RHCSA and RHCE . However that was just the beginning as I opted for further certifications over one year period of time .I completed four more courses including COE in Openstack ,Virtualisation , Hybrid Cloud Storage and Server Hardening . I would recommend anyone who wants to learn Linux and other Expertise modules , then choose GRRAS . Now I am working as a CLOUDOPS ENGINEER in NUTANIX which couldnt have been possible without teachers in GRRAS and the knowledge they shared with me .

Alin parashar
Hi My name is Alin Parashar and I am currently working in DeCurtis Software Solutions Pvt. Ltd. as DevOps and Network Engineer. Initially, I heard about linux but was not aware how can it push you on a high level in your career. I met Ravi Saraswat sir who guided me on how I can enter in Linux field and what are its advantages. The first impression from him literally clarifies my all doubts about how dedicated and knowledgeable he is in this field. That made me confident enough to be a part of this Institute. I started with RHCSA and later completed RHCE , Now when you are working on your technical skills , you also have to work on your personality and other important perspectives because this makes you even better ,so I got softskills classes here . I really want to thank GRRAS for the guidance and support, supporting me in every aspect of this amazing journey.

Vishvjeet Grewal
My name is Vishvjeet Grewal. I joined Grass in 2016 after completing by B.tech in computer science. Grras has really been a stepping stone in my ongoing career in Linux, It helped me with my goals of becoming a platform operations engineer in Akamai technologies Bangalore. GRRAS has provided me a excellent platform to the world of open source and I will recommend everyone who is interested in doing RHCSA and RHCE certifications or even in learning AWS, Python or cloud computing to do it only from GRRAS. All the professors and trainers did a great job and helped me ultimately excel in the field of Linux
Job Oriented Program
Our Job Oriented Program is one of a kind and a unique program that offers you 100% job guarantee right after completing the certification program and training with us. It is one of our renowned programs for producing job ready and experienced candidates with apt technical and soft skill knowledge demanded in the prompt evolving IT and digital industries.
Apply Now
Our Team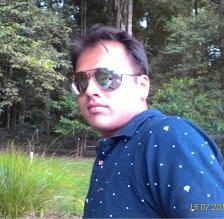 Akhilesh Jain
10+ Years Experience B.Tech, AWS-CSA, RHCE & RHCSS Expertise in Network Security & AWS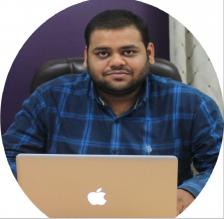 Rajat Goyal
10+ Years Experience B.Tech, RHCE, RHCSS, Cloud Certified Expertise in Linux, Cloud & Scripting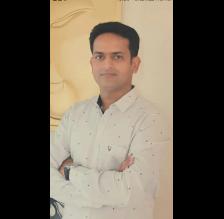 Ravi Sarswat
10+ Years Experience MCA, RHCE, RHCVAExpertise in Linux & Virtualization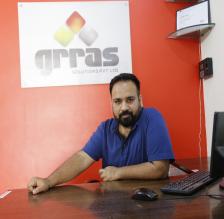 Gaurav Saluja
10+ Years Experience B.Tech, RHCA-Level5, RHCDS, RHCSS, RHCVA, RHCE Expertise in Linux Troubleshooting & Tuning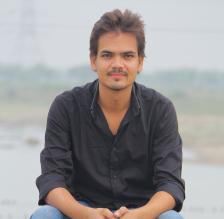 Sachin Yadav
5+ Years Experience B.Tech, RHCE, Python Certified Expertise in R & Python ,Data science & Artificial Intelligence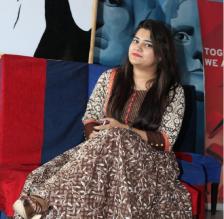 Nidhi Sharma
4+ Years ExperienceMBA, Career CounselorExpertise in Career Counselling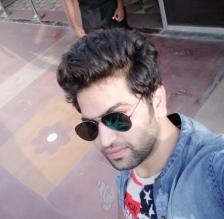 Pawan Khatri
4+ Years Experience MCA, Career Counselor Expertise in Soft Skills Training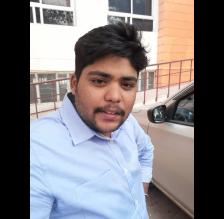 Nikhil Maheshwari
2.5 + years ExperienceB.Tech, RHCSA ,RHCEExpertise in Redhat Linux &Cloud computing(AWS)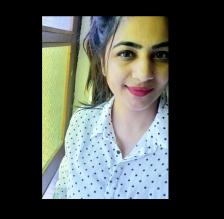 Nidhi Singh Choudhary
4+Years Experience B.Tech , BDM , Softskills TrainerExpertise in Career Counselling and Softskills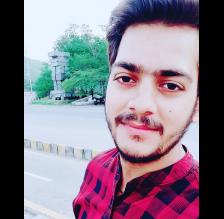 Kushal Samota
3+years ExperienceB.Tech. Expertise in Redhat Linux, Ansible,DevOps,Docker ,Cloud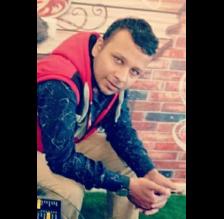 Shahrukh Khan
2+ years experienceB.Tech, Rhcsa,Rhce, Ansible,AWSExpertise in Linux,AWS And Ansible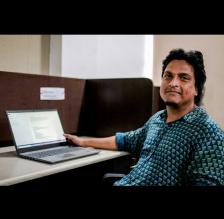 Naveen Singh
15+ years experienceExpertise in Softskill and communication training,BPO training,IELTS &TOEFLManager-Placement and company tie ups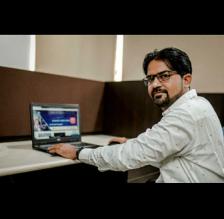 Vijender Kumawat
9+ years experienceM.tech, B.techExpertise in Digital Marketing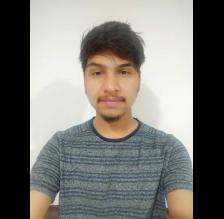 Ravi Swami
2+ years experienceB.Tech, Rhcsa,Rhce, Ansible,AWSExpertise in Linux,AWS And Ansible, Python MySQL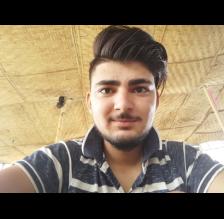 Rupesh Saini
BCA RHCSA, RHCE, Experties in Ansible Automation, RHCVA, Red Hat Enterprise Linux Diagnostics and Troubleshooting, Docker, Kubernetes, OpenShift, Server Security, CompTIA A+,CompTIA N+, CSCU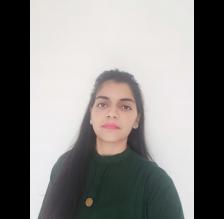 Jyoti Gautam
3 years experienceMCA Expertise in RHCSA, RHCE, AWS, Azure, GCP, Docker & container, K8, Openstack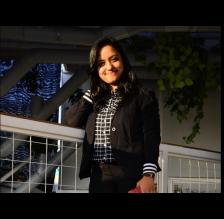 Simran Grover
3 Years ExperienceB.TechExpertise in Python, Web Design(html,css,bs), Web Development, Data Science, Machine Learning, Data Analytics, Big Data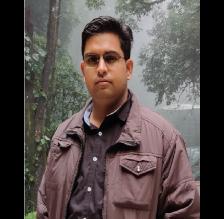 Mayank Sharma
1.5 Years ExperienceB.TechExpertise in AWS, Azure, RHCSA, RHCE, Sys-Admin, Office365, Logic Monitor
1 Year Diploma Program
Absolutely FREE & 100% JOB GUARANTEE
Get training on Linux, Ansible, Devops ,Python , Networking , AWS and Openstack Cloud by Certified Trainers at GRRAS. You would be able to get the best training along with the interview preparation in this course module .
Get Started