INTERNSHIP PROGRAM
Internship/ Industrial Training Program-2019
(4 Weeks/6 Weeks/ 8 Weeks/3 Months/ 6 Months)
Practical & Live Project Base Training By industry Experts
"Pay Less Get More, By Experts"
GRRAS Solutions Pvt. Ltd. is one of the best IT training providers and an authorized REDHAT training partner. GRRAS being an IT company, offers you a platform to become an IT Professional, where we treat you like our off role employee not like a student. Grras is providing you theoretical and practical knowledge on live projects so that you can develop yourself with futuristic research based technologies like REDHAT Linux, DevOps, MEAN Stack, Machine Learning, Artificial Intelligence, Data Science, Cloud Computing, AWS, Python, Bigdata Hadoop, Spark, Docker, Ansible, MEAN/FULL Stack Web Development (Mongo DB, Express JS, Angular JS, Node JS) etc. and builds your career in IT field like professionals with our expertise trainers.
GRRAS Solutions Pvt. Ltd. Offers Internship with Training Program for B.E, B.Tech, M.E, M.Tech, MCA, BCA, M.Sc (IT), B.Sc (IT), PGDCA and other technical graduates (pursuing also) which is designed for students interested in all fields of Computer Science and Information Technology who are highly motivated and are interested in exploring their caliber to do great in their respective fields and interests.

Certified & Industry Experienced Trainers
All our trainers are highly skilled technocrat, corporate consultant with wide industry experience. Our trainee enjoys a direct mentorship with instructors that are veterans in their respective fields.

We Are RedHat Authorized Partners
GRRAS is authorized REDHAT training partner from 2008. GRRAS awarded by REDHAT many times as Best Training Partner of The Year for SPECIALIST COURSE and delivered 100% Results in Global Certification Exams

100% Practical training approach
We do not believe in theoretical knowledge, because companies want technical skills in candidate. We provide Real time response on student's queries; Trainers are available here all the time to solve your doubt.

Accommodation Facilities Available For Girls/Boys.
We have PG/Hostel facilities for girls and boys separately. This is for those who are outside from the Jaipur. (Included Food or Excluded Food both facilities available)

100% Job Assistance with Lifetime Membership
We provide 100% job assistance, Equipped with our Placement unit cell for providing job assistance. GRRAS provides Lifetime membership to all students, you can revise your course FREE of cost anytime.

HR Sessions & Industry Speakers
During the internship we provide personality development, Resume writing and Mock interviews preparation class by HR. Also provide some guest lecture by industry experts

State Of Art Lab Infrastructure With 24 X 7 Lab Access Facilities.
As we believe in Practical knowledge, we provide state of art lab infrastructure with 24x7 Lab Access Facilities. You can do your daily practice here under the mentor's supervision.
WHY WE?
Our major motto is providing you corporate experience & environment. Our expert trainers use best methodologies and unique techniques along with live projects. Besides technical skills we also focus on your overall development and growth which enhances your personality. We believe in providing the best environment, quality training, Live Projects, Infrastructures, and world-class corporate zone, thus we maintain it more than just words-

Provide Training Certificate from GRRAS Solutions Pvt. Ltd., Redhat Participation Certificate from REDHAT, and Internship Letter from GRRAS.

Major and Minor projects. From basic to practical based training on the system. We are so flexible in time adjusting according to candidates.

Each class will be followed by practical assignments. With One-to-one guidance by Mentors.

Absolutely free Exam preparation for the global certifications in the respective training area.

Assistance in Resume Creation, Interview Preparation, Preparing Project Reports and Presentation skills for college.

We have a webinar and slack for our entire candidate for future technology update and online assistance.

Lifetime Membership and Interaction with students even after completing the training. (Regular updates)

From basic to practical based training on system. We are so flexible in time adjusting according to candidates.
OUR TRAINERS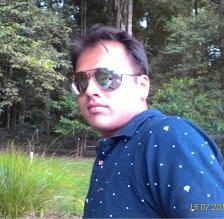 Akhilesh Jain
10+ Years Experience

B.Tech, AWS-CSA, RHCE & RHCSS

Expertise in Network Security & AWS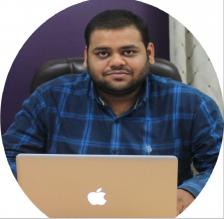 Rajat Goyal
10+ Years Experience

B.Tech, RHCE, RHCSS, Cloud Certified

Expertise in Linux, Cloud & Scripting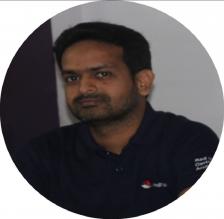 Ravi Sarswat
10+ Years Experience

MCA, RHCE, RHCVA
Expertise in Linux & Virtualization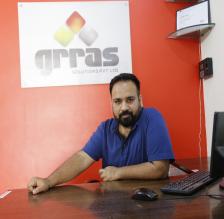 Gaurav Saluja
10+ Years Experience

B.Tech, RHCA-Level5, RHCDS, RHCSS, RHCVA, RHCE

Expertise in Linux Troubleshooting & Tuning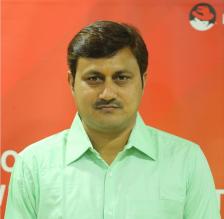 Harshad Rana
9+ Years Experience
Networking Expert, CCNA & CCNP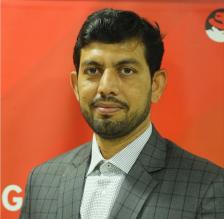 Rajesh Shah
9+ Years Experience

MBA, Canada Work Experience

Expertise in Communication & Soft Skills Training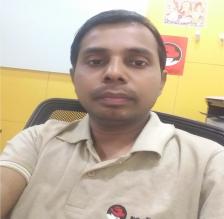 Shiv Mohan Patel
10+ Years Experience

RHCE, RHCA
Expertise in Linux & Cloud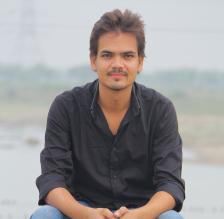 Sachin Yadav
3+ Years Experience

B.Tech, RHCE, Python Certified

Expertise in Python & Artificial Intelligence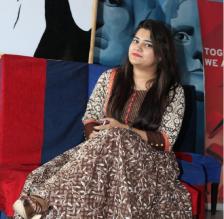 Nidhi Sharma
4+ Years Experience
MBA, Career Counselor
Expertise in Career Counselling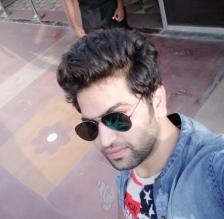 Pawan Khatri
4+ Years Experience

MCA, Career Counselor

Expertise in Soft Skills Training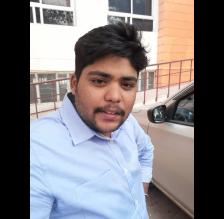 Nikhil Maheshwari
2.5 + years Experience
B.Tech, RHCSA ,RHCE
Expertise in Redhat Linux &Cloud computing(AWS)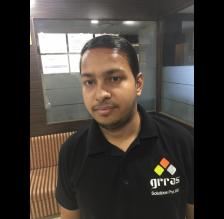 Rohit Goyal
2+Years Experience
B.SC.(IT)
Web development (PHP)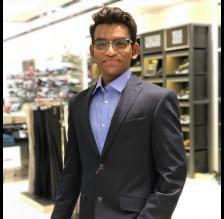 Mayur Vaghela
2+Years Experience
BCA,Oracle Certified
Expertise in Java,Python,Data Science ,Machine Learning,DBMS &Hadoop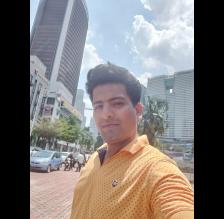 Ayush Shrivastava
8+ Years Experience
B.Tech.
Expertise in Linux, CCNA, CCNP,AWS Cloud Services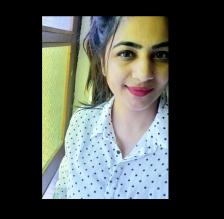 Nidhi Singh Choudhary
4+Years Experience
B.Tech , BDM , Softskills Trainer
Expertise in Career Counselling and Softskills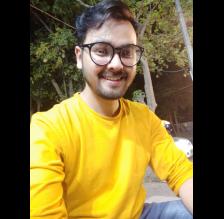 Anshul Kathet
4+ years Experience
B.Tech , RHCSA , RHCE,AWS
Expertise in Linux ,AWS & Ansible