Course
Duration
200
hours
Advantages of Python With Data Science Programming Course
₹ 2,50,000+
Average Salary per Annum in India
50,000$
Average Salary per Annum in USA
15,00,000
Job Vacancies across the world
1,00,000
Python Developers in the world and the demand is increasing day by day
Why Choose Data Science Training Program with Python In Raipur?
Data Science is the process of deriving knowledge and insights from a huge and diverse set of data through organizing, processing and analyzing it. It involves many varied disciplines like mathematical and statistical modeling, extracting data from its source and applying data visualization techniques.The programming requirements of Data Science demand an exceptionally versatile yet flexible language which is simple enough to write the code but can also handle highly complex mathematical processing. Python is most aptly suited for such requirements as it has already build the reputation, both as a language for general computing as well as scientific computing. Thus, it will not be wrong to say that a professional who has completed their Data Science training program with Python in Raipur has ample amount of diversified opportunities in modern IT environment across the world. 
Register Now
Hiring Partners
We are globally connected with the top IT companies
We are connected with companies with different industries across the nation. Our dedicated placement cell is constantly striving to get more companies on-board
About Python With Data Science Programming Course
Today's modern IT world is driven by capturing, storing and analyzing data for various requirements. Data Science is everywhere and goes as far as making new strategy for business growth, forecasting weather, managing trends in every spectrum or designing a marketing campaign, financial risk management, etc. All of these scenarios involve a multidisciplinary approach of using mathematical models, statistics, graphs, databases, and business and scientific logic behind the data analysis.
So we need a programming language which can cater to all these diversified need of data science. Python is one of the leading programming languages as it has numerous libraries and built in features which make it easy to tackle the need of data science.
Going for a data science training program with Python in Raipur can be beneficial for aspiring individuals because of the increasing and expanding hold of IT sector in the city. 
Python With Data Science Programming
| | | |
| --- | --- | --- |
| Tracks | Regular Track | Full Day(Fast Track) |
| Training Duration | 200 hours | 200 hours |
| Training Days | 100 Days | 25 Days |
Introduction to Python, Basic Syntax, Data Types, Variables,

Operators, Input/output, Flow of Control (Modules, Branching), If, If- else,
Nested if-else, Looping, For, While, Nested loops, Control Structure, Break, Continue, Pass,
Strings and Tuples, Accessing Strings, Basic Operations, String slices, Working with Lists,
Introduction, Accessing list, assign and retrieve values from Lists, Introducing Tuples, Accessing tuples Operations,
Function and Methods, Files, Modules, Dictionaries, Advance Dictionaries, Functions and Functional Programming,
Declaring and calling Functions, Special Functions in python lambda, map and reduce.
Advance functions in python var length arguments and Closures and Decorators.Namespace and Generator and Iterators.
 Object Oriented, OOPs concept, Class and object, 
Attributes, Inheritance, Overloading, Overriding, Data hiding, Meta Classes, 
Shared Memory concepts, Exception Handling, except clause, Try finally clause, 
User Defined Exceptions, Debugging modules pdb, doctest and loggers. 
Python Libraries- NUMPY, SCIPY, PANDAS, Scikit-Learn, matplotlib, bs4 etc. 
Probability & Statistics: Introduction to Statistics- Descriptive Statistics,

Summary Statistics Basic probability theory,
Statistical Concepts (uni-variate and bi-variate sampling, distributions, re-sampling, statistical Inference, prediction error),
Probability Distribution (Continuous and discrete- Normal, Bernoulli, Binomial, Negative Binomial, Geometric and Poisson distribution) ,
Bayes' Theorem, Central Limit theorem, Data Exploration & preparation, Concepts of Correlation, Regression, Covariance, Outliers etc.
R Programming: Introduction & Installation of R, R Basics, Finding Help, Code 

Editors for R, Command Packages, Manipulating and Processing Data in R, 
Reading and Getting Data into R, Exporting Data from R, Data Objects-Data 
Types & Data Structure. Viewing Named Objects, Structure of Data Items, 
Manipulating and Processing Data in R (Creating, Accessing , Sorting data frames, Extracting, 
Combining, Merging, reshaping data frames), Control Structures, 
Functions in R (numeric, character, statistical), working with objects, Viewing Objects within Objects,
 Constructing Data Objects, Building R Packages, Running and Manipulating Packages, Non parametric Tests- ANOVA, 
chi-Square, t-Test, U-Test, Introduction to Graphical Analysis, Using Plots(Box 
Plots, Scatter plot, Pie Charts, Bar charts, Line Chart), 
Plotting variables, Designing Special Plots, Simple Liner Regression, Multiple Regression 
Database Concepts (File System and DBMS), Database Storage Structures

(Tablespace, Control files, Data files), Structured and Unstructured data, SQL
Commands (DDL, DML & DCL), Data ware Housing concept, No-SQL, Data Models - XML, working with MongoDB).
SQL Programming: Introduction to SQL, Download the dataset, Shortcut to upload the data, SELECT * Statement,
Using the WHERE clause to filter data,
How to use Wildcards / Regular Expressions in SQL (% and _), Comments in
SQL, Order By,
Data Types in SQL, implicit Data Conversion in SQL, Using
Cast() vs Convert(), Working with NULLs, Understanding how LEFT, RIGHT, INNER, and OUTER joins work, Joins with duplicate values, Joining on multiple fields
Tools - OLTP and OLAP, data preparation and cleaning techniques
Basics of Linux – File Systems, Users, Groups, Permissions, Mounting, Shell

Scripts, Ip & Networking, Firewall, Services and Daemons, Apache Server, MariaDB Server, CGI scripts
Cloud Computing – Cloud Computing Concepts, Public and Private Cloud, Introduction to AWS, Azure, Digital Ocean and Google Cloud Services.
Introduction to Big Data- Big data definition, enterprise / structured data, social/unstructured data, unstructured data needs for analytics, What is Big Data, Big Deal about Big Data, Big Data Sources, Industries using Big Data, Big Data challenges.
Hadoop:-
Introduction of Big data programming-Hadoop, History of Hadoop,
The ecosystem and stack, The Hadoop Distributed File System (HDFS), Components of Hadoop,
Design of HDFS, Java interfaces to HDFS, Architecture overview, Development Environment,
Hadoop distribution and basic commands, Eclipse development, The HDFS command line and web interfaces,
The HDFS Java API (lab), Analysing the Data with Hadoop, Scaling Out,
Hadoop event stream processing, complex event processing, MapReduce Introduction,
Developing a Map Reduce Application, How Map Reduce Works, The
MapReduce Anatomy of a Map Reduce Job run, Failures, Job Scheduling,
Shuffle and Sort, Task execution, Map Reduce Types and Formats, Map Reduce Features, Real-World MapReduce.
Hadoop ETL:-
Hadoop ETL Development, ETL Process in Hadoop, Discussion of ETL functions, Data Extractions, Need of ETL tools, Advantages of ETL tools.
Pig and HIVE- Programming Pig:-
Engine for executing data flows in parallel on Hadoop, Programming with Hive: Data warehouse system for Hadoop,
Optimizing with Combiners and Practitioners (lab), More common algorithms: sorting, indexing and searching (lab), Relational manipulation: map-side and reduce-side joins (lab),
evolution, purpose and use, HDFS – Overview and concepts, data flow (read and write), interface to HDFS (HTTP, CLI and Java API), high availability and Name Node federation,
Map Reduce developing and deploying programs, optimization techniques, Map Reduce Anatomy, Data flow framework programming Map Reduce best practices and debugging,
Introduction to Hadoop ecosystem, integration R with Hadoop.
Hadoop Environment:-
Setting up a Hadoop Cluster, Cluster specification,
Cluster Setup and Installation, Hadoop Configuration, Security in Hadoop, Administering Hadoop,
HDFS – Monitoring & Maintenance, Hadoop benchmarks, Hadoop in the cloud.
Introduction to Apache Spark and Use Cases:-
Apache Spark APIs for large-scale data processing: Overview, Linking with
Spark, Initializing Spark, Resilient Distributed Datasets (RDDs), External
Datasets, RDD Operations, Passing Functions to Spark, Working with Key-Value
Pairs, Shuffle operations, RDD Persistence, Removing Data, Shared Variables, Deploying to a Cluster
Information Visualization, Data analytics Life Cycle, Analytic Processes and

Tools, Analysis vs. Reporting, Modern Data Analytic Tools, Visualization Techniques, Visual Encodings,
Visualization algorithms, Data collection and binding, Cognitive issues, Interactive visualization,
Visualizing big data – structured vs unstructured, Visual Analytics, Geo-mapping, Dashboard Design
Tableau: Introduction, Installing Tableau Desktop and Tableau Public (FREE),
Challenge description + view data in file, Connecting Tableau to a Data file - CSV file, Navigating
Tableau - Measures and Dimensions, Creating a calculated field, Adding colours, Adding labels and formatting, Exporting your worksheet.
Supervise Machine Learning:Introduction to machine learning, Linear Regression, Logistic Regression,

Decision Trees, Support Vector Machine, and Recommender Systems.
Un-Supervise Machine Learning: Introduction to Un-Supervise machine Learning,
Clustering, K-Means, and Principle Component Analysis (PCA).
Data Analyst :
- An analyst who collects the data, processes it and performs statistical analysis. According to which he translates the figures into simpler language and helps the organisations and companies to understand how to make better business
Software Developer / Engineer :
A software developer or en engineer who have the knowledge of Machine learning and can handle data science roles . People who are skilled in R, Python, Java or other relevant languages and having experts in knowledge graph mining or text mining.
Research Analyst:
A research analyst is a professional who prepares investigative reports on securities or assets for a client use and is responsible for researching, analyzing, interpreting, and presenting data related to markets, operations, finance/accounting, economics, customers, and other information related to the field they work in.
Data Scientist:
Data scientists are those who crack complex data problems with their strong expertise in data science which includes python programming concept, data analysis and interpretation .Their work is to work with various mathematics, statistics, computer science related problems and provide a growth solution to the organisation.
Python Developer:
A developer who does the programming in python and is responsible for writing server-side web application logics in Python . Python web developers usually develop back-end components , trying to connect the application with other web services, and support the front-end developers by the integration of their programming with the front end development
Placement Assistance
Live Project Assessment
Lifetime Career Support
Lifetime Training Membership (Candidate can join same course again for purpose of revision and update at free of cost at our any center in India or you can solve your query by online help)
Python Based Exam Scenario Preparation Included IN Training
Enrollment For Python With Data Science
OUR ALUMNI ACHIEVEMENTS
What world is talking about us

Aayush Goyal
After studying at GRRAS for more than 2months, I certainly felt that the environment which GRRAS provides is wonderful for students. Every-one is friendly and co-operative. I have never seen such an environment anywhere else. All the trainers are ready to help students anytime. The training helped me to crack my interview at ACCENTURE as they asked me some technical questions related to LINUX which I was able to answer in a shot because of this training. I feel grateful for being a part of GRRAS FAMILY. I heartily thank GRRAS for their tremendous support.

Rohit Jain
My name is Rohit Jain & I am from Agra & I have completed my MCA from Bundelkhand University, Jhansi. I have joined GRRAS 6 months ago for job oriented program. When I completed my MCA I realized that competition is very tough in market & it was very difficult to get a good job. When I joined GRRAS, I regained confident in myself before leaving this institute, as promises that I will get a good job in my hands. Currently I am working in Data Infosys Company as a Linux System Administrator. I would like to thank everyone for making me who I am and I would like to express my gratitude all team members of GRRAS.

Deepak Khandelwal
Hi! My name is Deepak Khandelwal, I belongs to Agra & completed my M.C.A from Bundelkhand University, Jhansi. I joined GRRAS from 6 months earlier & I see the atmosphere is very good & the experience was also good. I learnt new things from GRRAS & got a new opportunity like AWS, Openstack, Cloud computing & from security purpose I learnt many things, currently I am placed in Mobzway Technology & I would like to thanks to all GRRAS team Members for better guidance & support

Kunal Adlakha
I am Kunal and I am from Indore. I enrolled into the Job Oriented Program at GRRAS and it was an enthralling experience as I got to witness and learn all the updated technologies in the market which not only empowered my vision but also enhanced my skill set. Currently I am working with GIP Technologies as a Linux System Administrator and I just don't feel like it's my first job as GRRAS already made me familiar with the job culture environment. I would like to thank all the faculties and team members of GRRAS for bringing out the best in me.

Ritu Jani
I have taken training from Grras Solution Pvt Ltd., Ahemedabad for PHP. I am so much thankful to Grras Institute and all its faculty members for giving me kind and humble response at any stage of training. I am so lucky that I got training in Grras Solutions and I got my desired job in MNC company named as BrainVire Infotech Pvt Ltd, Ahemedabad. I would like to give a very special thanks to Naresh Sir for guiding me in details for every topics in the best way and studying me till I got clear understanding related to any topic. I strongly believe that if you want something and if you will try hard with proper guidance then nothing can stop you to achieve your goals in life. Once again thank you so much Grras Solution, its team and Naresh Sir ☺☺

Anuj Upadhyay
My name is Anuj Upadhyay . I have completed my MSC-IT from Subodh college . I joined GRRAS in the year 2018 and that was my turning point in my life . And especially Rajat sir , he guided me and supported me , showed me the path towards my success . He was unbiased throughout my whole journey and gudied me on all my ups and downs. I learnt LINUX , PYTHON and CLOUD technologies there and with the support and guidance of Rajat Sir, i got placed in CELEBEL TECHNOLOGIES and doing Automation of a vertical of RELIANCE and moving it on the cloud .

Rohan Tiwari
I joined GRRAS in the year 2015 after completing my Btech from ACEIT,Jaipur . I opted for the course of RHCE and from there my journey in the world of Linux started with guidance from their trained teachers , Gaurav sir and Rajat sir I was able to complete RHCSA and RHCE . However that was just the beginning as I opted for further certifications over one year period of time .I completed four more courses including COE in Openstack ,Virtualisation , Hybrid Cloud Storage and Server Hardening . I would recommend anyone who wants to learn Linux and other Expertise modules , then choose GRRAS . Now I am working as a CLOUDOPS ENGINEER in NUTANIX which couldnt have been possible without teachers in GRRAS and the knowledge they shared with me .

Alin parashar
Hi My name is Alin Parashar and I am currently working in DeCurtis Software Solutions Pvt. Ltd. as DevOps and Network Engineer. Initially, I heard about linux but was not aware how can it push you on a high level in your career. I met Ravi Saraswat sir who guided me on how I can enter in Linux field and what are its advantages. The first impression from him literally clarifies my all doubts about how dedicated and knowledgeable he is in this field. That made me confident enough to be a part of this Institute. I started with RHCSA and later completed RHCE , Now when you are working on your technical skills , you also have to work on your personality and other important perspectives because this makes you even better ,so I got softskills classes here . I really want to thank GRRAS for the guidance and support, supporting me in every aspect of this amazing journey.

Vishvjeet Grewal
My name is Vishvjeet Grewal. I joined Grass in 2016 after completing by B.tech in computer science. Grras has really been a stepping stone in my ongoing career in Linux, It helped me with my goals of becoming a platform operations engineer in Akamai technologies Bangalore. GRRAS has provided me a excellent platform to the world of open source and I will recommend everyone who is interested in doing RHCSA and RHCE certifications or even in learning AWS, Python or cloud computing to do it only from GRRAS. All the professors and trainers did a great job and helped me ultimately excel in the field of Linux
Job Oriented Program
Our Job Oriented Program is one of a kind and a unique program that\r\noffers you 100% job guarantee right after completing the certification\r\nprogram and training with us. It is one of our renowned programs for\r\nproducing job ready and experienced candidates with apt technical and\r\nsoft skill knowledge demanded in the prompt evolving IT and digital\r\nindustries.
Apply Now
Our Team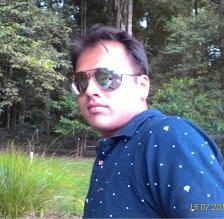 Akhilesh Jain
10+ Years Experience B.Tech, AWS-CSA, RHCE & RHCSS Expertise in Network Security & AWS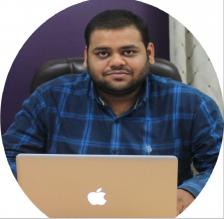 Rajat Goyal
10+ Years Experience B.Tech, RHCE, RHCSS, Cloud Certified Expertise in Linux, Cloud & Scripting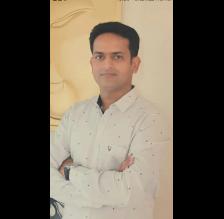 Ravi Sarswat
10+ Years Experience MCA, RHCE, RHCVAExpertise in Linux & Virtualization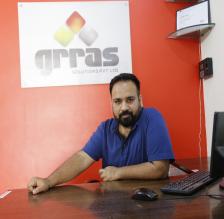 Gaurav Saluja
10+ Years Experience B.Tech, RHCA-Level5, RHCDS, RHCSS, RHCVA, RHCE Expertise in Linux Troubleshooting & Tuning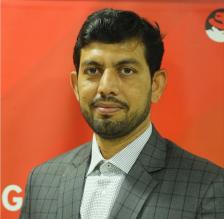 Rajesh Shah
9+ Years Experience MBA, Canada Work Experience Expertise in Communication & Soft Skills Training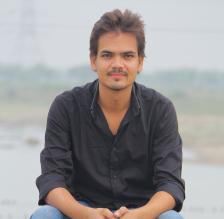 Sachin Yadav
5+ Years Experience B.Tech, RHCE, Python Certified Expertise in R & Python ,Data science & Artificial Intelligence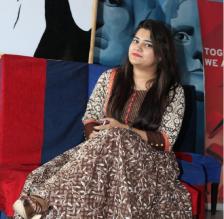 Nidhi Sharma
4+ Years ExperienceMBA, Career CounselorExpertise in Career Counselling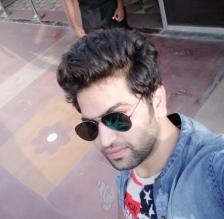 Pawan Khatri
4+ Years Experience MCA, Career Counselor Expertise in Soft Skills Training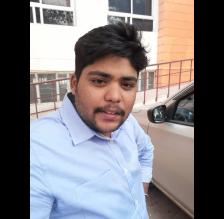 Nikhil Maheshwari
2.5 + years ExperienceB.Tech, RHCSA ,RHCEExpertise in Redhat Linux &Cloud computing(AWS)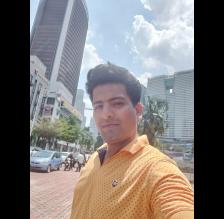 Ayush Shrivastava
8+ Years ExperienceB.Tech.Expertise in Linux, CCNA, CCNP,AWS Cloud Services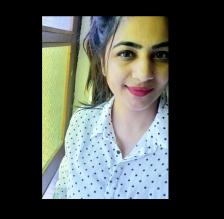 Nidhi Singh Choudhary
4+Years Experience B.Tech , BDM , Softskills TrainerExpertise in Career Counselling and Softskills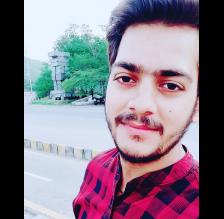 Kushal Samota
3+years ExperienceB.Tech. Expertise in Redhat Linux, Ansible,DevOps,Docker ,Cloud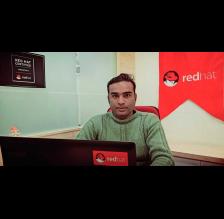 Sudarshan Bhatnagar
6+ Years ExperienceB.Tech,Technologies – RHCSA, RHCE, AWS Cloud Expert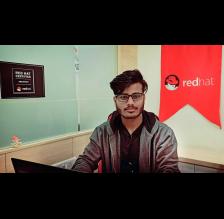 Afzal Ali
4+ Years ExperienceB.Tech,Technologies – Python , Data Science,Machine Learning, Big data Hadoop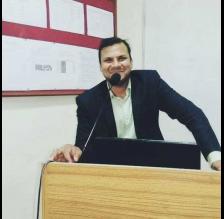 Abhay Ranjan
Btech, 7years experiencedDigital marketing expert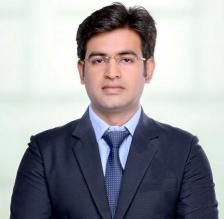 Ankush Sharma
BCA , MCA Hons 8 years experience Php , Java, Python, Digital Marketing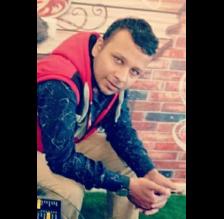 Shahrukh Khan
2+ years experienceB.Tech, Rhcsa,Rhce, Ansible,AWSExpertise in Linux,AWS And Ansible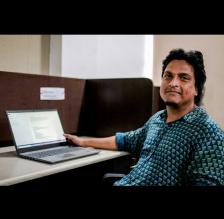 Naveen Singh
15+ years experienceExpertise in Softskill and communication training,BPO training,IELTS &TOEFLManager-Placement and company tie ups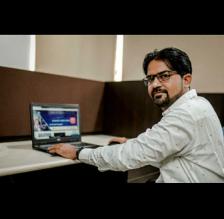 Vijender Kumawat
9+ years experienceM.tech, B.techExpertise in Digital Marketing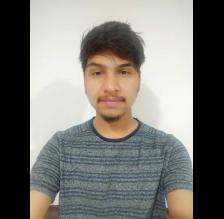 Ravi Swami
2+ years experienceB.Tech, Rhcsa,Rhce, Ansible,AWSExpertise in Linux,AWS And Ansible, Python MySQL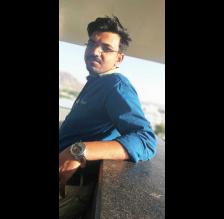 Kapil Jhangid
BCAExperience: 4 yearsPython, Django, Flask, Web Design, Web Development, Software Development, Front-end, Back-end, Database Design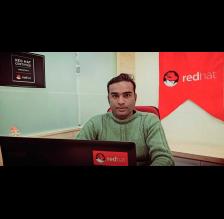 Sudarshan Bhatnagar
McomExperience- 5+yearsITI (COE), Computer Hardware, RHCSA+RHCE (training), AWS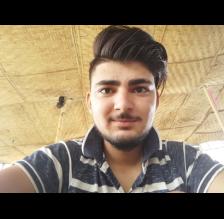 Rupesh Saini
BCA RHCSA, RHCE, Experties in Ansible Automation, RHCVA, Red Hat Enterprise Linux Diagnostics and Troubleshooting, Docker, Kubernetes, OpenShift, Server Security, CompTIA A+,CompTIA N+, CSCU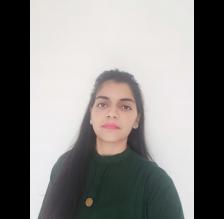 Jyoti Gautam
3 years experienceMCA Expertise in RHCSA, RHCE, AWS, Azure, GCP, Docker & container, K8, Openstack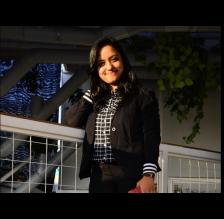 Simran Grover
3 Years ExperienceB.TechExpertise in Python, Web Design(html,css,bs), Web Development, Data Science, Machine Learning, Data Analytics, Big Data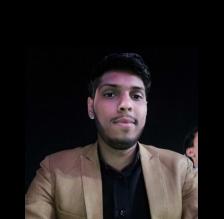 Samyak Kumar Jain
3 Years ExperienceB.TechExpertise in Python, Web Design(html,css,bs), Web Development, Data Science, Data Analytics, Big Data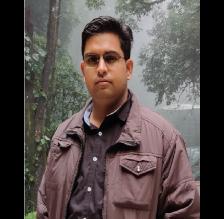 Mayank Sharma
1.5 Years ExperienceB.TechExpertise in AWS, Azure, RHCSA, RHCE, Sys-Admin, Office365, Logic Monitor