Advantages of Troubleshooting Training And Certification Course
₹ 2,50,000+
Average Salary per Annum in India
$ 50,000
Average Salary per Annum in USA
15,00,000
Job Vacancies across the world
1,00,000
Trouble Shooting Expert in the world and the demand is increasing day by day
WHY CHOOSE TROUBLESHOOTING CERTIFICATION TRAINING COURSE IN AHMEDABAD?
Becoming a system administrator with this Red Hat Enterprise Linux Troubleshooting certification training course in Ahmedabad will help you find success in the field by providing you skills and knowledge in necessary tools and techniques. With this knowledge, you will be able to successfully and fluently diagnose and fix any issues and problems that arise in the sector. No troubles will be left unsolvable with this course.Choosing Grras Solutions for your Red Hat Enterprise Linux Troubleshooting training course in Ahmedabad will give you the opportunity to begin a successful career. Learn all about handling network issues, storage issues, security issues, RPM issues, hardware issues, and boot issues amongst others. 
Register Now
Hiring Partners
We are globally connected with the top IT companies
We are connected with companies with different industries across the nation. Our dedicated placement cell is constantly striving to get more companies on-board
About Troubleshooting Training And Certification Course
Getting the right break in the tech world holds a lot of importance and you can get that break by enrolling with the right institute and the right course at the right time. with Grras Solutions' Red Hat Linux Enterprise Troubleshooting Training and certification course in Ahmedabad is what you need to find success and become an integral part of the sector. Get trained under the guidance of industry experts and specialists with many years of expertise and experience to help you find your way to success. With 13+ years of experience of Grras Solutions, you will gain the maximum benefit and be able to get to success faster. Enrol with this course in Ahmedabad now and prepare for EX342 today.
Troubleshooting Course Overview
| | | |
| --- | --- | --- |
| Tracks | Regular Track | Full Day (Fast Track ) |
| Training Duration | 32 hours | 32 hours |
| Training Days | 15 days | 4 days |
Using the Scientific Method

Collecting Information
Using Red Hat Resources
Monitoring Systems

Guided Exercise: Monitoring Systems
Configuring Remote Logging
Using Configuration Management
Resolving Boot Loader Issues on BIOS Systems.

Resolving Boot Loader Issues on UEFI Systems.
Dealing with Failing Services.
Identifying Hardware Issues.

Guided Exercise: Identifying Hardware Issues.
Managing Kernel Modules.
Guided Exercise: Managing Kernel Modules.
Handling Virtualization Issues.
Orientation to the Linux Storage Stack.

Recovering from File System Corruption.
Recovering from LVM Accidents.
Dealing with LUKS Issues.
Resolving iSCSI Issues.
Resolving Dependency Issues.

Recovering a Corrupt RPM Database.
Identifying and Recovering Changed Files.
Subscribing Systems to Red Hat Updates.
Testing Connectivity

Resolving Connectivity Issues
Inspecting Network Traffic
Resolving Library Dependencies

Debugging Memory Leaks
Debugging Application Execution
Fixing SELinux Issues.

Handling Authentication Issues.
Resolving Kerberos and LDAP Issues.
Kernel Crash Dumps

Kernel Debugging with SystemTap

Comprehensive Review of Red Hat Enterprise Linux Diagnostics and Troubleshooting

Comprehensive Review Labs
Lab: Amsterdam — Can't Get Custom Application Working
Lab: Tokyo — Problems Logging In To The Console
Lab: Paris — Authentication Problems
Lab: London — A Web Server Issue
Lab: New York — Network Delays
Candidate would earn the certification of RedHat Certified Specialist in Linux Diagnostic and Troubleshooting post clearance of EX 342 exam which is valid upto 3years and can be updated. Every candidate has its own unique certification Id and number which is globally accredited.
Linux system admin:
An IT system admin  who is a Red Hat Linux server admin and also takes care of Troubleshooting part ,is a  Certified Specialist in Linux Diagnostics and Troubleshooting .He has skills, knowledge, and abilities  to diagnose and correct common issues that occur while running RHEL on systems in an organisation.
Server admin(Support and Troubleshooting):
An IT professional who knows the installation, configuration and management of RedHat Linux OS but at the same time provides solutions and support to clients and organization in terms of employing general methods for troubleshooting and diagnosing file system issues.
Linux Admin ( TEAM LEAD) :
Team lead who manages the whole team of system admins in an organisation , and is able to make them handle , OS operations, diagnosing issues , resolving package management issues, troubleshooting and fixing network issues, identifying  and fixing them.
Placement Assistance
Live Project Assessment
Lifetime Career Support
Lifetime Training Membership (Candidate can join same course again for purpose of revision and update at free of cost at our any center in India or you can solve your query by online help)
Redhat Linux Digonostics and Troubleshooting EX 342 Exam Scenario Based Preparation Included IN Training
Enrollment For Troubleshooting Course
Job Oriented Program
Our Job Oriented Program is one of a kind and a unique program that offers you 100% job guarantee right after completing the certification program and training with us. It is one of our renowned programs for producing job ready and experienced candidates with apt technical and soft skill knowledge demanded in the prompt evolving IT and digital industries.
Apply Now
Our Team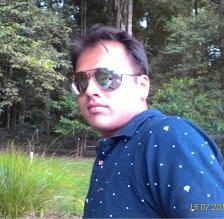 Akhilesh Jain
10+ Years Experience B.Tech, AWS-CSA, RHCE & RHCSS Expertise in Network Security & AWS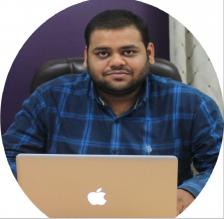 Rajat Goyal
10+ Years Experience B.Tech, RHCE, RHCSS, Cloud Certified Expertise in Linux, Cloud & Scripting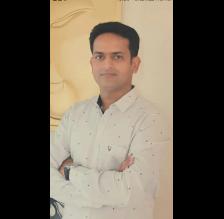 Ravi Sarswat
10+ Years Experience MCA, RHCE, RHCVAExpertise in Linux & Virtualization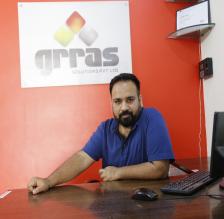 Gaurav Saluja
10+ Years Experience B.Tech, RHCA-Level5, RHCDS, RHCSS, RHCVA, RHCE Expertise in Linux Troubleshooting & Tuning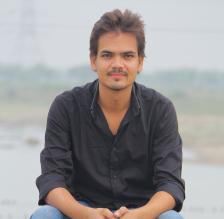 Sachin Yadav
5+ Years Experience B.Tech, RHCE, Python Certified Expertise in R & Python ,Data science & Artificial Intelligence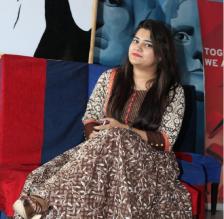 Nidhi Sharma
4+ Years ExperienceMBA, Career CounselorExpertise in Career Counselling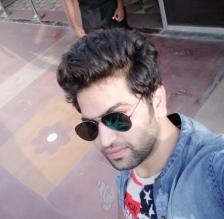 Pawan Khatri
4+ Years Experience MCA, Career Counselor Expertise in Soft Skills Training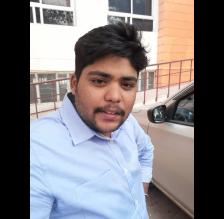 Nikhil Maheshwari
2.5 + years ExperienceB.Tech, RHCSA ,RHCEExpertise in Redhat Linux &Cloud computing(AWS)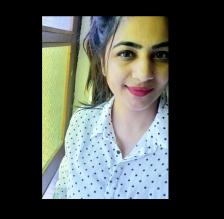 Nidhi Singh Choudhary
4+Years Experience B.Tech , BDM , Softskills TrainerExpertise in Career Counselling and Softskills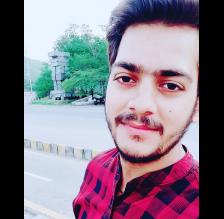 Kushal Samota
3+years ExperienceB.Tech. Expertise in Redhat Linux, Ansible,DevOps,Docker ,Cloud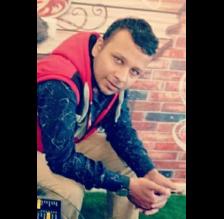 Shahrukh Khan
2+ years experienceB.Tech, Rhcsa,Rhce, Ansible,AWSExpertise in Linux,AWS And Ansible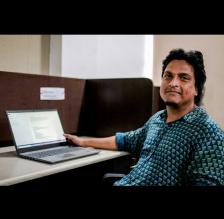 Naveen Singh
15+ years experienceExpertise in Softskill and communication training,BPO training,IELTS &TOEFLManager-Placement and company tie ups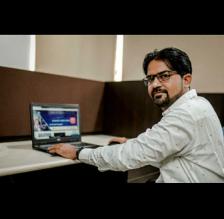 Vijender Kumawat
9+ years experienceM.tech, B.techExpertise in Digital Marketing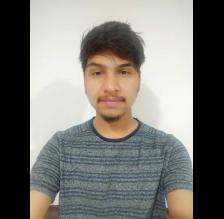 Ravi Swami
2+ years experienceB.Tech, Rhcsa,Rhce, Ansible,AWSExpertise in Linux,AWS And Ansible, Python MySQL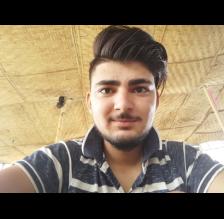 Rupesh Saini
BCA RHCSA, RHCE, Experties in Ansible Automation, RHCVA, Red Hat Enterprise Linux Diagnostics and Troubleshooting, Docker, Kubernetes, OpenShift, Server Security, CompTIA A+,CompTIA N+, CSCU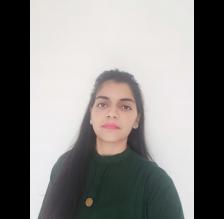 Jyoti Gautam
3 years experienceMCA Expertise in RHCSA, RHCE, AWS, Azure, GCP, Docker & container, K8, Openstack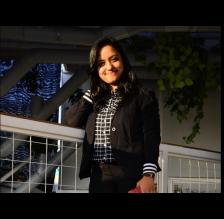 Simran Grover
3 Years ExperienceB.TechExpertise in Python, Web Design(html,css,bs), Web Development, Data Science, Machine Learning, Data Analytics, Big Data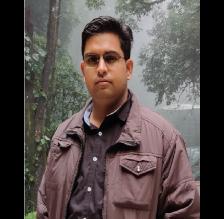 Mayank Sharma
1.5 Years ExperienceB.TechExpertise in AWS, Azure, RHCSA, RHCE, Sys-Admin, Office365, Logic Monitor
FREQUENTLY ASKED QUESTIONS
Why should I choose Grras Solutions?
Grras Solutions has been in the industry for 13+ years. In this time, we have excelled at helping students get trained and certified via industry experts. We offer the finest quality training and knowledge.
Who are the trainers at Grras Solutions?
At Grras Solutions, every trainer you come across is an expert. They have the right knowledge, experience, expertise, and skills to help you ace in your chosen certificate and training.
Why should I choose a Troubleshooting course?
A Troubleshooting course will help you find your footing in the tech world by giving you numerous opportunities at finding success. You will learn about all the techniques and the tools readily available on ed Hat Enterprise Linux.
Why should I need to get certified?
A certification course is way better than a training course and far more useful. Since you are already going through the effort of getting trained, it is advisable to go a step further, prepare for the exam, and get certified. A certificate will increase your value amongst hiring companies and give you an edge over your competitors.
What the average starting salary for someone with this qualification?
In India, the average starting salary is 4 LPA. Your package is only bound to get better with experience and certifications.
Why should I go for Linux?
This is currently the most in-demand skill of the tech world. Millions of companies are moving towards Linux and are offering handsome salary packages too.
What is job assistance?
With our job assistance feature, we help our students successfully find the right job via soft skills and personality development classes, strong resume writing skills and classes on how to crack your interview always.
What is the exam that this course will prepare me for?
This Red Hat Linux Troubleshooting training course in Ahmedabad will prepare you for Red Hat Certified Specialist in Linux Diagnostic and Troubleshooting exam, more popularly called EX 342.
Is it a performance-based exam?
EX 342 is a performance-based exam, which means that you will be given real-world tasks influenced by what you might face in your job role and you will have to solve them.
Does this certification have a validity period?
Yes, EX 342 is valid for 36 months. After this time, you will have to update your certification.
Is there an age limit?
Yes, you should be at least 16 years old to be able to pursue this course.
Which major job profiles will I able to explore?
You will be able to explore the following job profiles: * • Linux engineer * • Red Hat system engineer * • Unix system administrator * • Linux system administrator * • Red Hat system administrator
Will I get a course completion certificate?
Yes, we do offer a course completion certificate.
Am I eligible for a discount?
To check your eligibility for any discounts, get in touch with us via call, email or filling the enrolment form.
1 Year Diploma Program
Absolutely FREE & 100% JOB GUARANTEE
Get training on Linux, Ansible, Devops ,Python , Networking , AWS and Openstack Cloud by Certified Trainers at GRRAS. You would be able to get the best training along with the interview preparation in this course module .
Get Started